with the best full-body workouts
Build strength, athleticism and kettlebell skill with a 30 day plan
Pre Order Inventory Now. Ships Week of May 18, 2020. Get A Plan for Restock!
Our Kettlebells have been flying off the shelves! As we continue to provide more quality kettlebells for you please feel free to try out some of our amazing kettle bell workouts!
Start a plan
Don't miss out on our next re-stock!
Some kettlebells have already sold out. Get notified once we re-stock our inventory with more kettle bells.
Don't get left out!
Workouts Made Just For You
Use these routines to build strength and burn fat! Develop the stability and mobility required to master the most advanced kettle bell workouts.
We still have kettle bells available!
We have a very limited quantity of kettle bells available.
Get yours now while they last.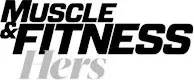 Customers & Their #KETTLEBELLKINGS